Show #25: The Open Show
Saturday, September 19th, 6pm - 9pm

For this one-night exhibition, the gallery will have on display detailed financial information for And/Or Gallery and the IRS 990 tax returns of The McKinney Avenue Contemporary, The Dallas Contemporary, and The Dallas Museum of Art.

This event is also to announce that the gallery will be open by appointment until October 17 in a new configuration with selections from our inventory installed in the gallery. For an appointment or call 214 676 5347. To browse a selection of our current inventory, click here.




Show #24: Rave Simulation
Final gallery closing party!
day, July 24th, 7pm-11pm
+ House of Dang closing party next door

music mix by Sean Dack and treewave

video by Kevin Bewersdorf, Petra Cortright, Travis Hallenbeck, Guthrie Lonergan, Kristin Lucas, Tom Moody, Marcin Ramocki, Paul Slocum, Michael Bell-Smith, and Spirit Surfers Fri> press release.




Show #23: Chad Hopper
May 9th - July 11th

Solo-show with Austin based collage and mixed media artist Chad Hopper.

press release.




Show #22: YTMND
opening reception Saturday March 7th, 6p-9p
w/ screening of whatever is on Channel 4 in the backyard

This weekend we are opening a new show of artwork curated from an interesting area of the internet. In recent years, relatively massive online communities have formed that make art embracing limitations of current internet technology.

The YTMND community makes simple websites that consist of a tiled image or image sequence, a sound loop, and sometimes text formatted in a specific way. Each piece in the show is simply a website, selected from the 500,000 websites that the YTMND community has created so far.

NOTE: We will be updating our site soon with pictures, text, and links to all YTMNDs in the show.




Show #21: Protagonist
Group show curated by Keri Oldham
opening reception Saturday, January 24th, 6-9

This variety show features artists who have skillfully created a character within their work; using video, multi-media, painting, or photography, these artists document or alter the idea of a protagonist. Featuring artists based in California and Texas, Kara Hearn + Jonn Herschend + Wendy Red Star + Susan O'Malley and Alex Clausen + Victor Offen + Raymond Uhlir and others.

click here for press release




Show #20:
Peter Barrickman + Petra Cortright

December 13th - January 24th

opening reception Saturday, December 13th
with both artists in attendance and screening of the infamous Star Wars Holiday Special

click here for press release




Show #19:
Lily Hanson

October 24th - December 6th
opening reception Friday October 24th
+ screening of Tales from the Crypt in back yard!!


see press release


Show #18:
Sold On Soylent (Sculpture's Back In Town)
curated by Ludwig Schwarz

September 13th - October 18th
opening reception September 13th 6pm-9pm

Organized by guest curator Ludwig Schwarz, this show presents a "nod and a wink" to the 1973 science-fiction classic, Soylent Green. Featuring artists Ann Craven, Danius Kesminas and the Histrionics, as well as selections from The Estate of Uma Klick, this group exhibition explores contemporary art inspired by "stock" nature footage and modern nostalgia. Please see our press release written by Ludwig Schwarz




Show #17:
Cory Arcangel + Olia Lialina and Dragan Espenschied

June 7th - July 19th
opening reception June 7th, 6pm-9pm
with all artists in attendance

walk-through with the artists at 7:30
performance by Tree Wave and Farah at 8:00

Cory Arcangel is a computer artist, performer, and curator who lives and works in Brooklyn. His work centers on his love of personal computers and the internet. He is the co-founder for the Beige Programming Ensemble. Current interests include C.S.N.&Y., CSS, RSS, GCC, C++, HTML, XML, and TEX. His work has shown in the Whitney Museum of American Art, New York, The Guggenheim Museum, New York, the Museum of Modern Art, New York, The Museum of Contemporary Art, Chicago, Musee d'Art Moderne de la Ville de Paris, Space 1026, Philly, the Migros Museum, Zurich, Team Gallery, New York, and Thaddaeus Ropac Gallery, Paris/Salzburg and on his homepage.

Based in Stuttgart, Germany, artists Olia Lialina and Dragan Espenschied are inspired by the messages, animation, and changing iconography of the internet. In their recent exhibition Online Newspapers in Madison Square Park, the artists displayed digital reproductions of online newspapers covered with now technologically out-dated web graphics and animation. The Internet is a vast network of both the symbolic and banal; Lialina and Dragan examine the language of the public domain, its evolution and aesthetics. A pioneer of net art, Olia Lialina has lectured, curated and exhibited around the world, she currently teaches at Merz Akademie in Stuttgart. Dragan Espenschied is an artist, musician, and programmer who won the 2001 Media Award from Zentrum für Kunst und Medien in Karlsruhe. Both artists have given lectures and exhibited their work at galleries and museums including, ABC Gallery, Moscow; Sonar, Barcelona; VertexList gallery, New York; RX gallery, San Francisco; SECESSION, Austria; and the New Museum, New York.




Show #16:
Ed Blackburn + Brian Belott

April 19th-May 29th
opening reception April 19th, 6pm-9pm
with both artists in attendance
performance by Brian Belott @ 8pm

Ed Blackburn melds pop-art, politics and bible stories in a new series that looks at the irony and tumult of ideology. Working from bible stories and political events, Blackburn paints cartoon-like stills that examine social unrest and faith. Blackburn is based in Fort Worth, TX, and has exhibited at Sunday Gallery in New York, the Modern Art Museum of Fort Worth, Barry Whistler Gallery in Dallas, and Max Protetch Gallery in New York.

Coloring books, pictures of pizza, 1970s advertisements, and movie posters are just a few articles in the chaos of media materials Brian Belott uses to assemble his work. A master collage artist and stand-up comedian rolled into one, Belott uses humor to twist media messages and symbols into his own wacky narratives. Belott lives and works in New York City and has exhibited at Canada Gallery in New York, Atelier Cardenas Bellanger in Paris, France, and is currently on display at the Museum of Modern Art in New York.




Show #15:
Marisa Olson + Christine Gedeon

March 8th - April 12th
opening reception March 8th, 6pm-9pm
with both artists in attendance
music by Animal Forces @ 8:30pm

Marisa Olson's work combines performance, video, sound, drawing, and installation to address intersections of pop culture and the cultural history of technology, as they effect the voice, power, and persona. Her work has been presented by the Whitney Museum of American Art, the New Museum of Contemporary Art, the 52nd International Biennale di Venezia, the Hayward Gallery-London and at several international festivals.

Christine Gedeon uses blue prints to create aerial compositions of political figures and celebrities. This abstract format brings a new sense of reality to publicized images of political and public figures. Christine has exhibited at A.I.R. Gallery in New York and The New Art Center of New York.




Show #14:
Kristin Lucas

February 2nd - March 1st
opening reception February 2nd, 6pm-9pm
with performance by Mom at 8:30

Kristin Lucas's exhibition consists of two parts. In the front gallery we will have her contemplative installation including video, light box prints, cast rocks, and laser cut comets. And in the second gallery we will have her Before and After group exhibition where she legally changed her name from Kristin Lucas to Kristin Lucas as a kind of re-awakening, and she had her colleagues produce portraits of her before and after the change.

Before and After includes portraits by Jake Borndal and Kate Scherer, Patty Chang, Ali Dadgar, Ala Ebtekar, eteam, Matt Freedman, David Hannah, Sue Havens, Jonn Herschend, Perry Hoberman, Paul Ramírez Jonas, Arnold J. Kemp, Cristobal Leyht, LoVid, Laura Parnes, Joe McKay, Geoff Morris, Will Pappenheimer, Paul Slocum, Jude Tallichet, and Anne Walsh

Lucas's work has been featured internationally in video and film festivals as well as exhibitions at Postmasters Gallery and The Whitney Museum in New York, Gallery [Plug.in] of Basel, Switzerland, and the Centre Pompidou in Paris.

Read her review in the current issue of ArtForum here




Performance #5:
Loop 12

Friday, January 25th @ 8:30pm

Electronic music and video performance by the Dallas-based Loop 12 group. Expect a lot of speakers, electronic music gear, and video projectors.

Loop12 is an egalitarian collective of musicians and artists dedicated to aural anarcho-structuralism, which is an abbreviated way of stating that the group embraces free-form sound experimentation constrained only by the dictates of a kitchen timer. Creativity requires the freedom of possibility. There are no rules, only a shared aesthetic interest in weaving often disparate, sometimes violent, sometimes satiric sonic constructions into lush post-minimalist soundscapes.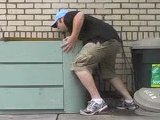 Show #13:
Michael Bell-Smith + Curtis Jackson Davis + Lauren Gray + Wendy Red Star + Amy Revier + John Salvest + Lee Walton

November 30th - January 5th
opening reception November 30th, 6pm-9pm
w/ performance by Florene @ 8:30

press release




Show #12:
Kevin Bewersdorf + Guthrie Lonergan

October 20th - November 24th
opening reception October 20th, 6pm-9pm

Kevin Bewersdorf is a conceptual media artist living in Austin. His was featured recently in Passing Time and the Changing Seasons of Time at Okay Mountain in Austin and he will have his first solo show in New York at V&A in the Spring. He is also known for his work in the critically acclaimed film, LOL: The Movie, which he co-wrote and stars in.

Guthrie Lonergan is a up-and-coming net artist from LA whose work will be included in the Derivative Art exhibition in February at the New Museum of Contemporary Art in New York.


Show #11:
group show guest-curated by
Titus O'Brien

September 15th - October 13th
opening reception September 15th, 6pm-9pm

This show will include Kana Harada, Chris Hefner, Devin King, Stephen Lapthisphon, Greg Metz, Rinpa Eshidan, Cameron Robbins, Johnny Robertson, Daniel Subkoff, and Terri Thornton

Form does not differ from emptiness. Emptiness does not differ from form. That which is form is emptiness; that which is emptiness, form…understanding this is freedom from suffering and distress. - the Prajna Paramita Sutra

Titus's Show #11 statement (PDF)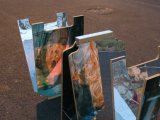 Show #10:
Lily Hanson + Jason Singleton

June 30th - August 4th (extended!)

opening June 30th, 6pm - 9pm
performance at 8pm by electro-acoustic band Mom from Denton

Lily Hanson is a sculpter from Dallas. She recently received the Dallas Museum of Art's Dozier Travel Grant, her work was included in the 2007 Texas Biennial, and she has an upcoming show at Lawndale.

Jason Singleton works with a mix of sculpture, collage, and photography. He currently lives in New York, but went to school at UT in Austin. He showed at the Fresh Up Club and was featured in 22 To Watch. His most recent exhibition was at Moti Hasson in New York.


Show #9:
JODI + Arcangel Constantini

May 4th - June 16th

JODI are artists Joan Heemskerk and Dirk Paesmans from The Netherlands. They are some of the most well-known early pioneers of net art, beginning to examine, decontruct, and use the the Internet as an art form in the mid-90's. We will be showing some new work of theirs in conjuction with VertexList who will be doing a simultaneous show of their work in New York.

Arcangel Constantini is a multifaceted Mexico City-based new-old media artist.

At the opening, we had a webcam link between our gallery at VertexList in New York who had their JODI opening simultaneously.


Show #8:
Chad Hopper + John Michael Boling and Javier Morales

February 24th - April 7th
reception Saturday, February 24th 6pm-9pm

press: Dallas Morning News

Chad Hopper (Austin) works in a wide range of mediums including found-sound collage and video, and has shown at Diverse Works, The Fresh Up Club, and Gallery Lombardi. His satirical pop collage work and painting often address consumerism and modern life.

John Michael Boling and Javier Morales (New York/Athens) are recent graduates of the University of Georgia and have quickly gained the attention of the New York new media scene with their video and net art. They are best know for their focused, brilliantly executed video re-edits of television footage. This is one of the first gallery showings of two artists who are certain to make a significant impact on the new media art scene.




Show #7:
group show curated by Vance Wingate

December 2nd -> January 13th (extended!)

Vance Wingate has curated this show of local artists which will include C.J. Davis, Garland Fielder, Brian Jones, Jessica McCambly, and Noah Simblist.



Show #6:
Artificiel with Pascle Malaterre

October 27th -> November 25th

This exhibition features work from the Canadian collective Artificiel with the installation and voice by their collaborator Pascale Malaterre. The installation consists of six 1000 watt bulbes that are fed audio via high-power audio amplifiers, and produce sound and light through their filaments.

And/Or also hosted some performances at our opening reception that were part of the Texelectronica new media festival organized by the Univerisity of North Texas and the French embassy. Other Texelectronica events and exhibitions were held at various venues throughout the metroplex. See the website for more information.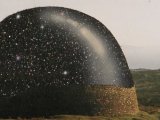 Show #5:
Nick Ackerman + Michael Bell Smith

September 9th -> October 25th (extended!)

press: GlassTire

Nick Ackerman is a painter from San Francisco whose solo shows include Lizabeth Oliveria Gallery (who represents him) and Richard Heller in LA and Regina Gallery in Moscow. His current paintings mix ideas from comics with theoretic physics.

Michael Bell Smith is a video artist based in New York. From the New York Times about his recent solo show at Foxy Production, "Mr. Bell-Smith brings new and old and static and mobile into a promising, visually enthralling alignment."

JODI, who presented an artists talk at the reception on the 23rd, are Joan Heemskerk (the Netherlands) and Dirk Paesmans (Belgium). Their early work as JODI laid the foundation for modern web art. Dirk will be presenting some of their more recent work, exploiting glitches in video games to create art. We are able to bring him here with help from the Museum of Modern Art in New York.



Show #4:
Denise Burge + Jahjehan Bath Ives
(guest-curated by Ryan Fitzer)

July 15th - August 19th

press: Fort Worth Star Telegram

Denise Burge's "quilted paintings explore the mutiny of nature against evolution and industry. Primal, visceral and muddy, the fact that these works -- neither quilts nor paintings, but both -- look almost like graffiti further emphasizes the struggle of the insurgent." (citybeat)

Jahjehan Bath Ives gains her inspiration from the act of translating common western myths and religious stories into imagery. By using the framework of wallpaper or domestic space, she captures the figures in these stories in a way that makes them part of their setting.




Show #3:
Roy Stanfield + Wendy Red Star

May 19th - June 24th (extended!)

press:
Fluent Collaborative

Roy Stanfield is from Austin but now lives in New York. He works in sculpture, drawing, painting, and photography. Some previous shows include the Fresh Up Club in Austin, The Long Island Sculpture Center, and The Lab Gallery in NY.

Wendy Red Star is a grad student at UCLA. Her work is inspired by the differences between her Irish and Crow Indian heritages, with added insight from her childhood on a Crow reservation in Montana. She is early in her career, but has shown at Woman Made Gallery in Chicago and Fondation Cartier Pour L'Art Contemporain in Paris, and she will also be attending the Skowhegan residency later this year.



Show #2:
Paper Rad (w/ Cory Arcangel) + Chad Hopper

March 25th - April 29th

press:
Paper City
Dallas Observer

Paper Rad is a collective of three artists who make all kinds of stuff from zines to MIDI files. They are known for their brightly colored, maximal installations that usually include video and a lot of pop. Some of their recent shows include Deitch Projects, Pace Wildenstein, and their home gallery, Foxy Production.

Cory Arcangel is a conceptual hacker/artist from New York who collaborated with Paper Rad on some of the work in this show. Some of Cory's previous shows include Deitch, The 2004 Whitney Biennial, The Guggenheim (NY), and The Liverpool Biennial. He is represented by Team Gallery in NY.

Chad Hopper is an emerging Austin-based artist who also works in a huge range of mediums and heads the Palfloat art collective. Most of his gallery work combines collage and watercolor and addresses consumerism. Chad has shown at Diverse Works, The Fresh Up Club, and Gallery Lombardi.





Show #1:
Tom Moody + Saskia Jorda

January 28th - March 5th

press:
Star Telegram
Dallas Observer

Tom Moody is a visual artist based in New York, and an ex-Texan who covered Texas in Artforum for a number of years. His low-tech art made with MSPaintbrush, photocopiers, and consumer printers has appeared in solo shows at Derek Eller Gallery and UP&CO and numerous group shows. His weblog begun in February 2001, was recently recommended in the Art in America article "Art in the Blogosphere," and his web video "Guitar Solo" made its live audience debut this month in "23 Reasons to Spare New York," curated by Nick Hallett at Galapagos Art Space in Williamsburg, NY.

Saskia Jorda, also from New York, completed the UTD/Southside Artist Residency here in Dallas several months ago, and the Skowhegan Residency immediately after that. She has exhibited recently in the U.S. in New York, Missouri, North Carolina, Georgia, and Texas, and in Europe in Ghent, Belgium. She lives and works in New York City where she creates drawings and sculpture based on obscure anatomy information. The 3D works we'll be showing are equally cuddly and gross.

Our opening reception performance was a VJ set by Jeremy Johnson using Alexei Shulgin's latest software-art project, W.I.M.P..


..


&&||

980 S ARROYO PKWY #200
PASADENA, CA 91105
TEL: 214 676 5347

HOURS:
Wed-Sat 12pm-6pm
(starting Nov 5th)


ABOUT